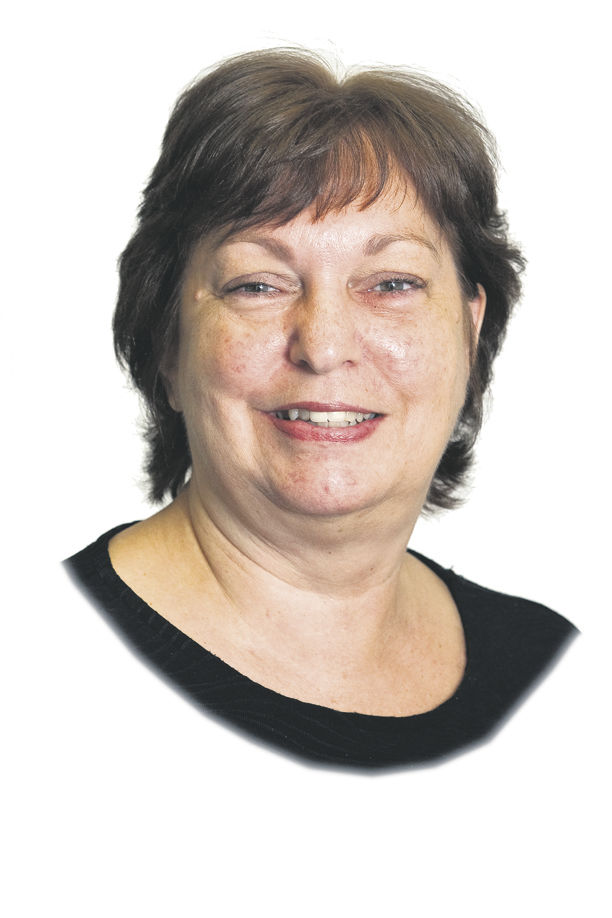 I spent last weekend with my mom downsizing her considerable wardrobe — three closets and two dressers full.
She sat on the bed while I pulled each item out of each closet to decide if it was a keeper or destined for the donation pile. Along with the faint smell of Red Door perfume, memories clung to each piece of clothing.
Elbow length white gloves with tiny pearl buttons from a wedding she was in ages ago. The bohemian-looking number she wore to my oldest son's wedding. The coral-colored dress she wore to my wedding just four years ago.
We dug out strappy silver heels with a matching beaded purse. Belts that once fit around her tiny waist. A hundred knit shirts in various colors and sleeve lengths to wear under sweaters because she's always cold.
A row of dress pants she wore to her accounting job at Bell Telephone some 25 years ago hung neatly creased as if she were going to wear them the next day. There was also the fitted black, lacy dress she made herself and wore to her retirement party.
Every item is evidence of a chic, well-dressed woman, one who turned heads whenever she entered a room.
She tried on a lot of things. It was difficult for her to come to terms with the fact that she'll never be a size 6 petite again. It was only a little over year ago, after all, that she wore many of these things. She insists that as soon as her back feels better she's going back to Planet Fitness to lose the extra pounds she's gained.
She's 84.
I keep telling her it's OK not to be a size 6 anymore. I tell her she's still beautiful and nobody cares what size she is. Besides, after half a lifetime of ice cream deprivation aimed at staying thin, it's about time she indulged. Grab that Mooney's butter pecan and dig in.
Going through her clothes inspired her to tell a few stories. Some I'd never heard, like the one about the summer she kept house for a couple. The man wore cotton long johns, even in the summer, and my mom ironed every single wrinkle out, hating every minute of it.
She worked 12-hour days and was paid $2 a day, which even back then was too low — even for a 15-year-old, naive farm girl. When her dad found out how much she was making he was furious, but he made her stick it out because that's what people did.
She used the money to buy all her own school clothes — wool circle skirts, pageboy blouses, button up sweaters. I'm quite sure she was the best-dressed girl in her class.
When we started our sorting I wanted her to hurry through her selections because I'm on a time schedule. I quickly realized I had to let go of that while she grappled with letting go of the outfits she loves, like the two-piece, black linen-look suit she bought for a high school reunion, still the best dressed in her class.
As any woman knows, those outfits we love are part of who we are. We remember where we wore them, how we felt in them, the compliments we got.
My mom and I are slowly getting ready for her to leave her home and move into mine. She says she'll be ready next year. She said that last year. And the year before.
She'll be gone someday and I'll have to go through all of her things by myself.
I know that no matter how impatient I feel when she's telling me the same story for the dozenth time, there will be a day when her stories come to an end, when her stories become my stories.
When that time comes and the family gets together for Thanksgiving or Christmas or Memorial Day, I can just picture all of us sitting around the table with one of us invariably saying, "Remember that time when grandma … "
And it will be OK.