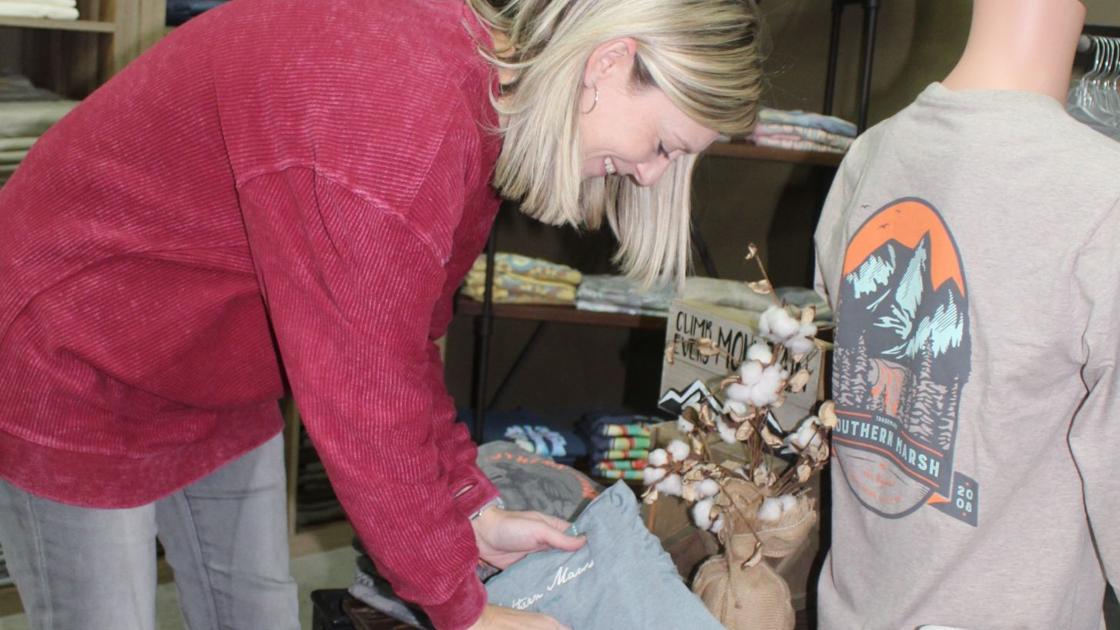 Southern Crossing Outfitters offers popular styles of clothing and accessories | Business
AMORY – Chris and Lori Crenshaw launched a block of businesses alongside Highway 278 in 2014, including their clothing store, Southern Crossing Outfitters.
Southern Crossing Outfitters has a target market that makes it a little different from the average clothier, and it occupies the center space between a tenant on one side and Box Bob storage on the other.
"We offer brands of clothing and accessories that are appealing to men. We also have some items for ladies available," Lori said.
Southern Crossing Outfitters features brands such as Patagonia, Southern Marsh, Properly Tied, Southern Shirt Company and Saxx underwear. Accessories offered include sunglasses by Costa Del Mar and Yeti coolers.
The Crenshaws added the Hey Dude line of shoes this year, along with collegiate licensed apparel.
"We try to add a few brands every year that are up and coming," Lori said.
The Crenshaws update their inventory with annual trips to the Southern Clothing Market in Charlotte, North Carolina every February.
They are active supporters of school events in north Monroe County, especially since Lori is a teacher at Hatley Attendance Center.
Southern Crossing Outfitters is pitching in with the holiday shopping season with business hours extended to 6 p.m. through the season.