If you do an online search for this year's top Halloween costumes, the results really speak to the time. 2020 has been a rough and strange year, to be sure, and it seems like Halloween will reflect that reality.
At the very least, Halloween will look much different for most people this year, and that's not even in regards to costumes. What does Halloween even mean during the age of COVID-19? Will kids be trick-or-treating? Will adults gather for parties? Well, we imagine some people won't be able to resist the urge to put on a silly, awesome or inappropriate costume—even if it's just for a Zoom hangout.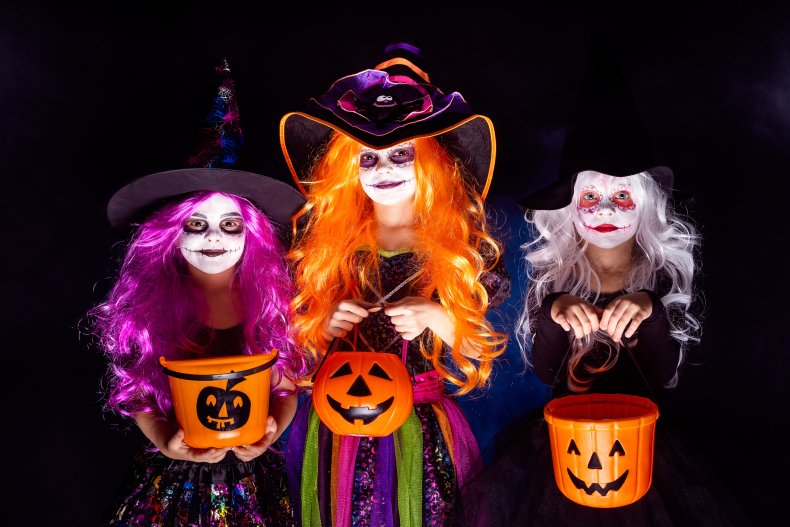 Early into the COVID-19 lockdown, the nation sought refuge in the unlikely arms of a big, cat-loving, mullet-wearing convicted felon known as Joe Exotic, the Tiger King. Numerous stores sell a costume resembling Joe, though many avoid mentioning his name or the popular Netflix docuseries that immortalized him (for copyright reasons or the risk of benefiting a criminal). Amazon does currently have one listed under Joe Exotic/Tiger King, but you could also search for "country hick" or "tiger lover." (Newsweek did not choose these terms; they've just proven popular.)
If your Tiger King costume is being presented as part of a couple, you'll likely be left with the choice between dressing as a tiger or Carole Baskin. Amazon also sells Baskin costumes, searchable by her name, and they include a flowing, tie dye-like animal print shirt, long wavy wig and a flower crown. Of course, with either Exotic or Baskin, you can save yourself a lot of money and just go the homemade route without much effort.
Want to reference a more recent pop culture phenomenon? Consider dressing as Nathan Apodaca, better known as Dogg Face. If neither of those names rings a bell, he's the chill dude who became a TikTok sensation for skateboarding along to Fleetwood Mac's "Dreams" while sipping cranberry juice. He's making the most of his 15 minutes of fame—selling all kinds of merchandise, including a Halloween costume that will set you back $87.99. (Not to thwart his way of monetizing his time in the spotlight, but you could also recreate his look with a bald cap, fake mustache, tube socks, and a bottle of Ocean Spray.)
What makes Nathan, and thus his costume, a perfect representation of 2020? His RV had broken down on his way to work when he recorded his now-famous video, and then days later, practically everyone in the country had seen it—including Mick Fleetwood, who made a video response. The viral video resonated with a nation that needs a reminder to just be calm and weather the storm.
2020 will also be remembered as featuring one of the most hotly contested and divisive presidential elections in history. Despite the very real issues at stake, social media users have found some humor in the political race, and have clung to a moment during the Vice Presidential debate when a fly landed on Mike Pence's hair. As absurd as the comedic responses were on Twitter, none compare to the fact that a company is selling a "Debate Fly Wig" for $49.99. Yes, for only 50 bucks, you can own a grey wig a plastic fly on it.
Another bit of comfort food in the form of entertainment is The Mandalorian, and especially Baby Yoda. Sure, the Disney+ show came out at the end of 2019—a long time ago in a galaxy far, far away from the pandemic lockdown—but the adorable green child alien captivated audiences who are eagerly awaiting the show's return for a second season, on October 30. Really, though, you should only be dressing your child up as Baby Yoda. You can always still go as adult Yoda.
Google Trends recently released a list of the most-searched costumes for 2020 with a list it calls "Frightgeist." Perhaps not surprisingly, only Yoda and Baby Yoda from the costumes mentioned so far cracked the top 50. Instead, "Witch," "Dinosaur" and "Harley Quinn" comprised the top three. Fortnite was a popular search, as were perennial favorites like Spider-Man and Chucky. However, most of the list was made up of general ideas like vampire, clown, pirate and (strangely) bear.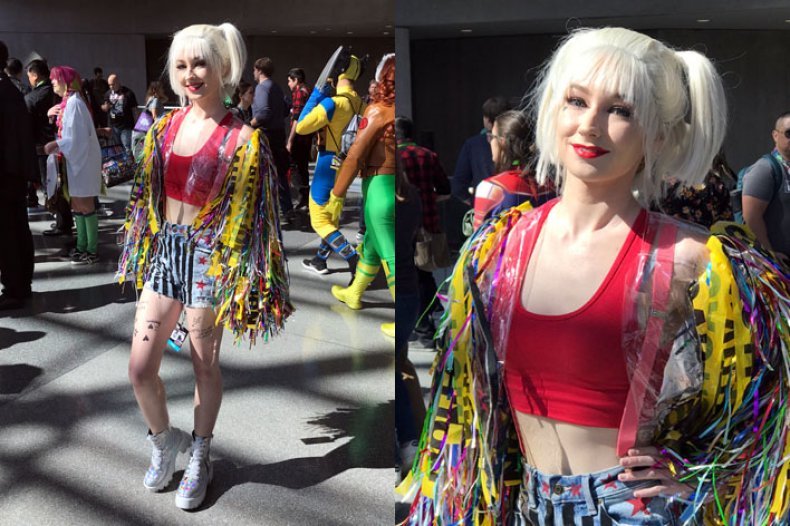 The retailer Yandy was first known for lingerie and swimwear, but for the past 10 years, it has tried to own a specific corner of the Halloween market: "sexy" pop culture zeitgeist costumes. There have been some pretty notorious designs over the years, like Sexy Undecided Voter, Sexy Poop Emoji, Sexy Cookie Monster and Sexy Nemo. Yandy's "sexy" offerings this year include a mail-in ballot costume, hand sanitizer and "Banana Bread Boredom Costume."
Another thing people will surely remember about 2020 will be all of the people we've lost. Good taste dictates that the coronavirus and the more than 200,000 American lives lost in its wake won't make for any fun costumes, though expect to see many celebrators dressed as essential workers. Many famous people also left us this year, too, and Kobe Bryant, Eddie Van Halen, Ruth Bader Ginsburg, and Chadwick Boseman (likely in Black Panther form) are sure to be honored by revelers.